SOLAR BOLLARD SBL SERIES SR MODEL
Australian Made & Owned in Queensland with 10 years proven design history
Solar Bollard Lighting's Australian Made Vandal Resistant and Maintenance Free SR model Solar LED Pole Top Bollard Outdoor Commercial lights work continuously anywhere with our various power models up to 18 hours per night to ensure 365 days of full power dusk until dawn operation.
In Australia the shortest night runtime is Darwin mid summer at 11.49hrs dusk until dawn on clear days, and mid winter is a minimum of 12.76hrs. The rest of Australia's runtime is up to 15hrs per night mid winter which our model range accommodates with ease. Most imported products only offer 10-12hr daily runtime which does not work for Australian conditions as they run short or completely flat. Our dome top design also makes it hard for birds to nest or debris to settle, as the flat top designs have this serious issue blocking the solar panel recharging the battery each day and there product eventually failing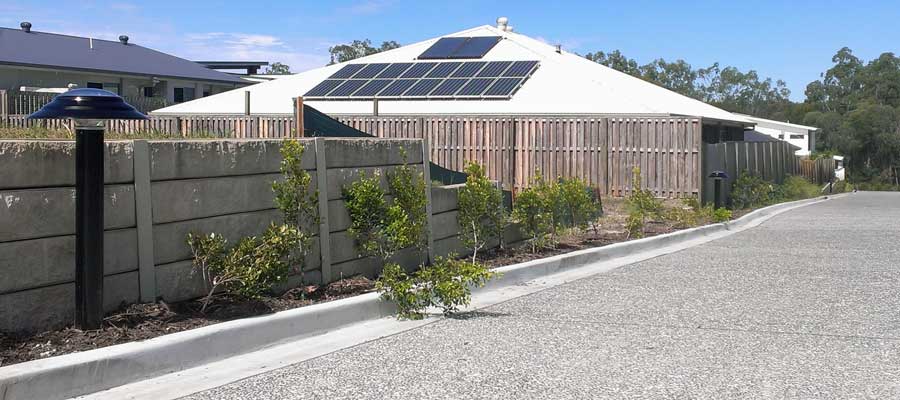 Solar LED Bollard SR Series along shared lane way access
Proving over its long to market history is the No.1 commercial grade vandal resistant solar bollard or garden light available for solar lighting of pathways, jetties, pontoons, landscape features, gardens, statues, and so many other solar lighting projects. All new reflector design offers 90 degree light distribution cutoff and is made out of spun 304 stainless steel..
Solar LED Bollard SR Series Pole Top Lights along shared lane way access
At Solar Bollard Lighting we focus on specific solar lighting requirements within the public lighting and infrastructure sectors with our SBL Series Solar Bollard for some of the following application examples:
Solar Pathway Lighting
Solar Pontoon Lighting
Solar Marina Lighting
Solar Play Ground Lighting
Solar Emergency Lighting
Solar Walkway Lighting
Solar Jetty Lighting
Solar Landscape Lighting
Solar Entry Delineation Lighting
Solar Stairway Lighting
Solar Driveway Lighting
Solar Garden Lighting
Solar Perimeter Security Lighting
Solar Pole Top Lighting
Solar Street Lighting
Solar Bollard Lighting's SBL Series Solar LED Bollard top dome design tries to ensure birds cannot utilise the solar bollard as a resting point like other competitor products as there is no flat surface or edge for them to grip on to. Having birds rest or nest on top of a solar bollard reduces dramatically the amount of irradiation into the solar module thus reducing recharge capabilities and imminent failure especially around coastal communities. This also eliminates the need for bird spikes and any harm to wildlife.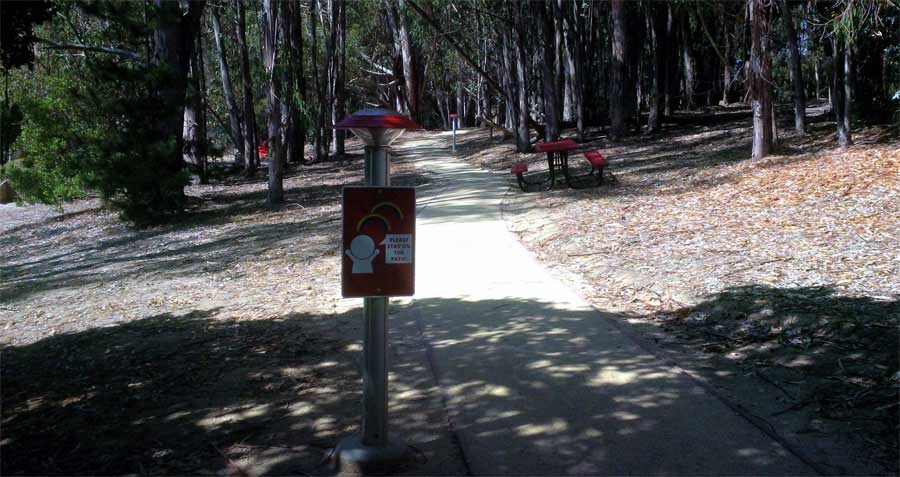 Google You Tube Campus San Bruno USA using previous SR design Reflector low powered models due to partial shading through the day
Starting from our 95mA power systems and require under 2.5 hours of daily exposure to fully recharge from a 15 hour runtime time right up to our 210mA variant.
International Designs
Domestic Images new model
Domestic Images new model