SOLAR BOLLARD LIGHTS - AUSTRALIAN MADE - VANDAL RESISTANT
World's No. 1 Premium Industrial Grade Solar Bollard Light

For Commercial Projects
Solar Bollard Lighting® are an Australian owned company designing and manufacturing award-winning industrial grade solar bollard lights for 20 years. With unsurpassed versatility and installations in over 40 countries lighting up commercial projects, our brand reputation was built on delivering a long-life cycle, fit for purpose, industrial grade solar bollard light with a low environmental impact, that will reliably illuminate previously unheard-of locations for stand-alone solar lights from fully shaded areas to flood-prone locations that will continue to light up even when under water.
The SBL2 Series perfectly illuminates pathways, streets, driveways, stairways, parks, marinas, jetties, bridges, monuments and even flag poles. With seven power models available to suit varying geographical locations ensures all-night illumination levels are maintained compliant (in Australia to AS/NZS 1158.3.1:2020 requirements of the project's relevant lighting category whether it be PP5, PP4 or PP3 in some specific designs) without any requirement for dimming to below compliant lighting levels for battery conservation which could expose users to liability risks.
SBL are the only genuine "Australian Made" solar lighting manufacturer with operations located in the City of Moreton BayQueensland.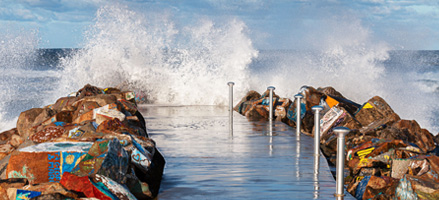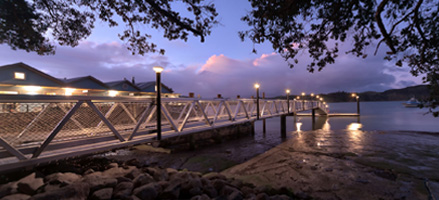 SBL are committed to not just meeting but setting the world's best standards in solar bollard light innovation, and why we have lead the innovation curve of lighting powered by renewable clean energy with many first to market original product designs including:
World's first All-in-One solar bollard light commercialised in 2005

World's first Fall Safe Design solar bollard light

World's first IK10 vandal-resistant solar bollard light

World's first IP68 submersible solar bollard light

World's first stand-alone solar light that operates in full shade
SBL offer a uniquely versatile product line that is custom-designed for our clients project, providing them with a reliable, long life, fit for purpose outcome, and that is why the SBL brand and reputation has grown globally as the No.1 solar bollard lighting solution provider.
If it does not have solarbollardlighting.com moulded into the top dome, it is not a genuine SBL manufactured product.
SBL2 SERIES SOLAR BOLLARD LIGHT - CERTIFIED IP68 SUBMERSIBLE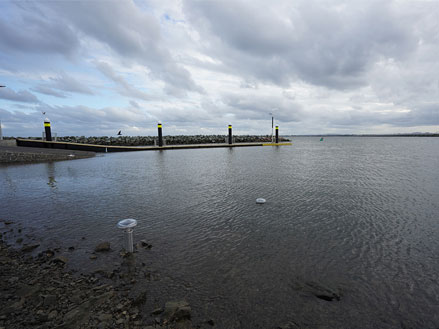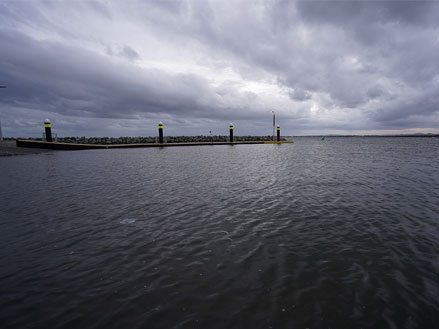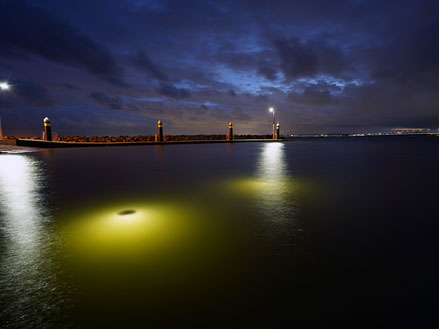 To be defined as a 'Premium' industrial grade solar bollard light to be utilised in commercial applications, the raw materials and components must be of the highest calibre available. This ensures the solar light is commercially classified 'Fit for Purpose'.
The high-quality materials and Australian manufacturing excellence under ISO9001 of our SBL2 Series ensures our products:
maintain operational longevity for 10+ years

which reduces long-term operational expenditure

and reduces excessive environmental waste

in turn lowering disposal costs of our 100% recyclable components
At SBL we understand that when our customers invest in a renewable energy-powered solar lighting, the positive outcomes need to be sustainable and long term commercially. Being an Australian Made product, from an Australian-owned company, that has been around for two decades, you are assured of value, quality and back-up support for your investment with us as we have been in business for a very long time. We have also innovative other LED low voltage lighting technologies requiring grid connection we decided not to commercialise and focused within our stand-alone solar lighting space.
SBL2 COMMERCIAL GRADE SOLAR BOLLARD LIGHTS - OZ MINERALS MINE SITE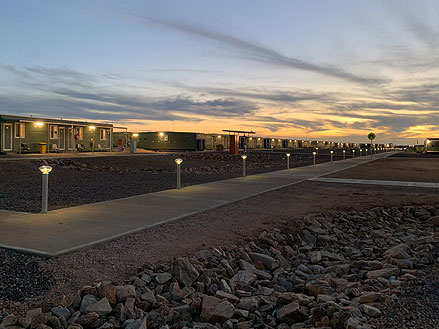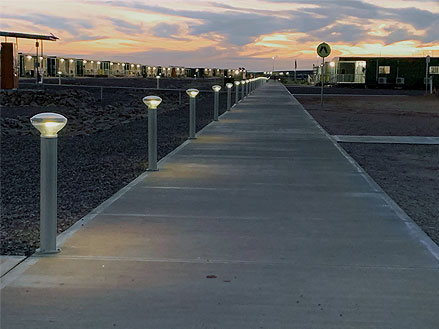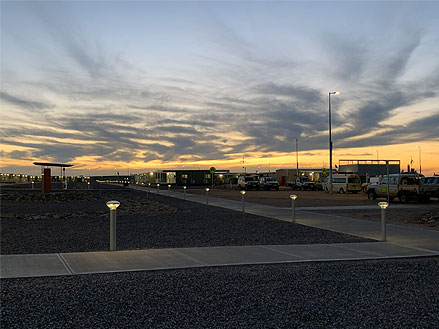 Solar Bollard Lighting® export globally the most innovative, vandal resistant, market proven industrial grade commercial outdoor solar bollard lights custom-built to our clients exact requirements to cope with the most harshest of environments for the public, government, mining oil & gas, and infrastructure sector specifically focusing on:
Solar Sidewalk Lighting

Solar Jetty Lighting

Solar Landscape Lighting

Solar Driveway Lighting

Solar Stairway Lighting
Solar Footpath Lighting

Solar Marina Lighting

Solar Mine Site Lighting

Solar Flag Pole Lighting

Solar Street Lighting
SBL2 SOLAR BOLLARD LIGHTING - SPORTS HUB SINGAPORE
We're inspired daily by how customers use our products, which motivates us to strive further. We find new and creative solutions to stay well ahead of the technological curve, supporting our customers to pioneer into the future. We find solutions to almost any lighting needs, including applications in the most hostile of environments.
So, be it a hot sandy desert, snow-covered ski field, or floodplain location, no similar product will outperform our 100% clean energy powered solar bollard lights in the fight against Climate Change.
SBL2 SOLAR BOLLARD LIGHTS - AGAETE - CANARY ISLANDS SPAIN
OUR SOLAR LIGHTS WILL NOT ONLY:
reduce excessive waste as it is 100% recyclable
withstand serious vandalism
OUR SBL2 CAN ALSO NOW:
operate in full shade or snow coverage on ambient irradiation only
be impacted by flying or floating debris IK10
is fully submersible IP68
comes with a 10-year Australian manufacturer warranty
SBL2 SOLAR BOLLARD LIGHTS - TEMA LNG TERMINAL-ACCRA GHANA
These types of solar bollard lighting products around the world are known by various names within many countries like Australia, New Zealand, Fiji, Papua New Guinea, United States of America, Canada, Bahamas, Caribbean, Costa Rica, United Kingdom, France, Italy, Spain, Germany, Portugal, Greece, Norway, Denmark, Austria, Sweden, Chile, Brazil, United Arab Emirates, Saudi Arabia, Qatar, Turkey, Egypt, Croatia, Cyprus, South Africa, Seychelles, Maldives, Mauritius, Malaysia, Singapore, Hong Kong, Japan such as:
solar bollard

solar garden lights

bollard solar lights

solar way finding lights
SOLAR BOLLARD LIGHTS OCEAN FRONT WAVES - SNOW RESORTS