Solar Bollard Lighting® is a multi award winning global success through cutting-edge "Original Design Innovations" of solar bollard lights, with Australian manufacturing excellence and first to market commercialisation of world leading solar bollard pathway light technologies such as:
the worlds first All-In-One solar bollard light in late 2005,

the worlds first IK10 vandal resistant solar bollard light in 2012, Manufactured in Australia

the worlds first IP68 submersible solar bollard light in 2018, Manufactured in Australia
SBL2 SERIES SOLAR BOLLARD LIGHT IK10 & IP68 SUBMERSIBLE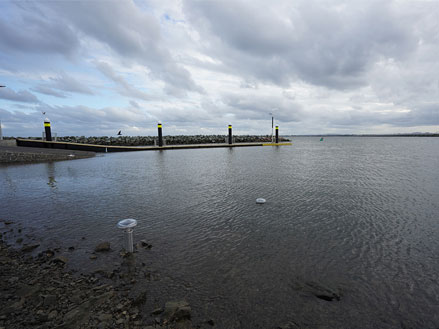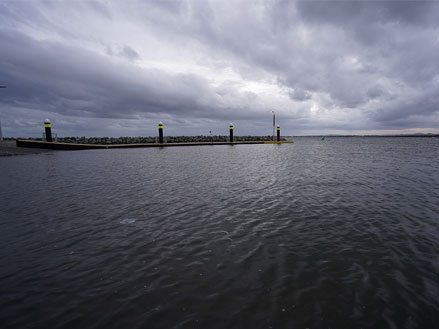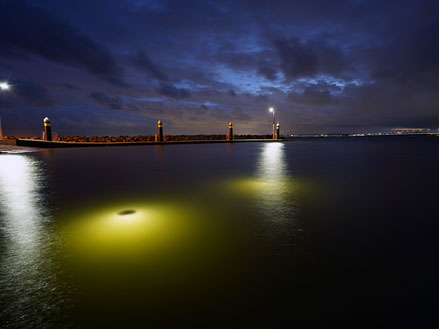 A picture is worth a thousand words, especially when it comes to product finish quality and operational life expectancy. Our premium Australian Made, vandal resistant and submersible SBL2 Series commercial grade solar bollard lights are made from only the highest grade raw materials suited to the harshest of environments globally.
Being an innovative Australian designer spanning nearly two decades, we expect nothing less from our product range quality, backup support and so should you, the customer.
To compare the actual quality finish of our SBL2 Series "Original Design Innovation"(left image) Australian Innovation Patent: No. 2016102225, against a very similar looking imported product into Australia that is Made in China (right image) purchased from Australian resellers, we photographed them at the same location side by side to ensure we gave an accurate image representation comparison as shown here.
Further, to prove the "Buyer Beware" scenario we acquired two more of the same products as purchased locally in Australia, but imported into the USA from China. We paid full R.R.P USD$219 (AU$300) each, which is far less ($400-$500 less) than the same products we bought here in Australia.
Comparing the actual difference between them side by side, the poor finish quality was the same, the raw materials and components used were identical. So as shown here below, disassembled side by side except for the slightly shorter pole used in the USA, they were identical products, with the USA version offering 1 year warranty and autonomy of 24 hours vs the Australian version 3 or 5 years warranty depending on reseller, and 3-4 nights or over 7 days autonomy depending on reseller. "Buyer Beware"
Another difference between SBL and imported products, we only use Australian NATA accredited testing facilities for all our certifications to ensure what we are promoting our product as is factual, and why we are confident to warrant our SBL2 Series for 10 years* on both product and performance, which also includes the battery.
OZ MINERALS - MINE SITE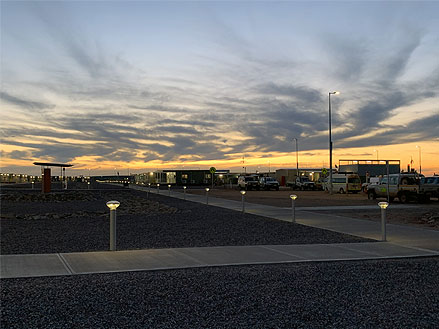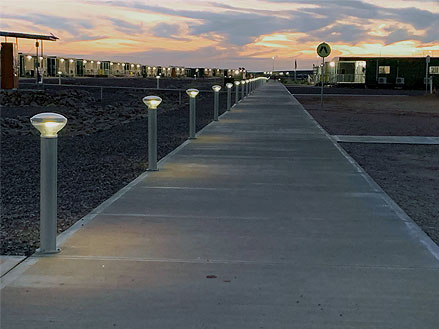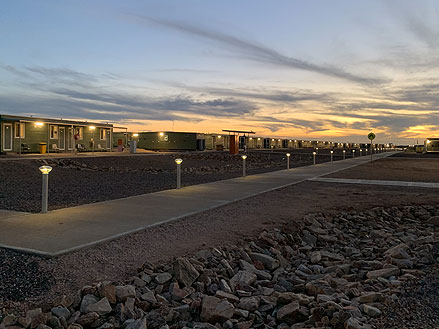 Solar Bollard Lighting® in Moreton Bay Queensland, are an Australian Made & Owned" solar lighting designer, manufacturer for near on two decades who export globally the most innovative, vandal resistant, high quality finished commercial grade, market proven solar bollard lights custom-built to our clients' exact requirements to cope with the most harshest of environments for the public, infrastructure and mining sectors specifically focusing on:
Solar Sidewalk Lighting

Solar Jetty Lighting

Solar Landscape Lighting

Solar Driveway Lighting

Solar Stairway Lighting
Solar Footpath Lighting

Solar Marina Lighting

Solar Mine Site Lighting

Solar Flag Pole Lighting

Solar Street Lighting
SPORTS HUB - SINGAPORE
Our Australian Made and Designed multi award winning All-In-One solar lighting has exports to over 35 countries with our 3rd generation SBL2 solar bollard light specifically designed and certified IP68 and IK10 for Solar Pathway Lighting, Solar Street Lighting, Solar Marina Lighting, Solar Pontoon Lighting, Solar Mine Site Lighting especially in locations where cyclones-hurricanes-typhoons, tidal surges, tsunamis, and generalised flooding is prominent with various power model options designed for geographical locations that are fully shaded throughout the day with only ambient irradiation available to recharge fully daily making us the dominant market innovator within this solar lighting sector in the fight against Climate Change
V-WALL PROJECT - NAMBUCCA HEADS
OUR SOLAR LIGHTS WILL NOT ONLY:
reduce the carbon footprint of the end user
have a product that is 96% recyclable
can withstand serious vandalism
OUR SBL2 CAN ALSO NOW:
operate in full shade or snow coverage on ambient irradiation only
be impacted by flying or floating debris IK10
is fully submersible IP68
comes with a 10-year Australian manufacturer warranty
LAKE FORBES 400 - FORBES SHIRE COUNCIL
These types of solar lighting products around the world are known by various names such as:
solar bollard

solar garden lights

bollard solar lights

solar way finding lights
within many countries like Australia, New Zealand, United States of America, Canada, United Kingdom, Japan, Mexico, Brazil, Chile, United Arab Emirates, Saudi Arabia, Oman, Qatar, Iraq, Turkey, Egypt, France, Italy, Denmark, Sweden, Spain, Croatia, Germany, Norway, Denmark, Sweden, Cyprus, South Africa, Malaysia, Singapore, Hong Kong.
OCEAN FRONT WAVES or SNOW RESORTS