SOLAR BOLLARD LIGHTS - SBL2 - PREMIUM VANDAL RESISTANT AND FULLY SUBMERSIBLE
Multi-Award Winning Australian Patented Design and Manufactured Solar Bollard Light comes with a world leading 10 Year Australian Manufacturer Warranty

.
Our SBL2 Series premium commercial grade, solar bollard lights are vandal resistant (IK10), submersible and dust-proof (IP68) solar bollard lighting for solar pathway lighting, solar pontoon lights, solar mine lighting, solar jetty lights, solar dock lights, solar street lighting, solar driveway lighting, solar area lighting, solar resort lights as a small example of the applications these can be used for.
SOLAR BOLLARD LIGHT SUBMERGING AT OCEAN TIDAL LOCATION IP68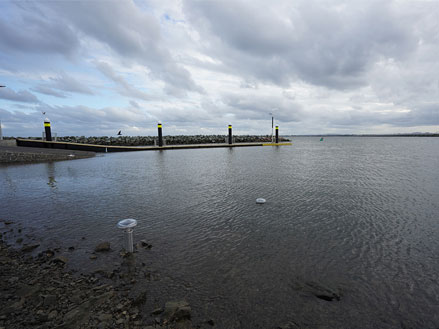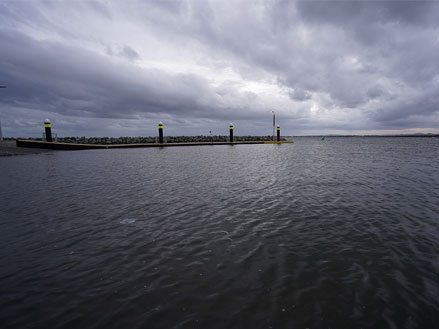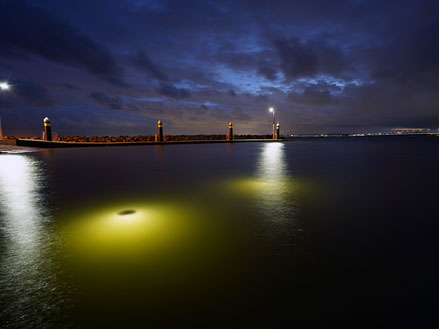 Our cutting-edge "Original Design Innovations" use nothing less than only premium grade materials like SABIC LEXAN™ SLX COPOLYMER for our dome top cover which is most prone to being impacted by vandals, debris and has the most severe direct exposure to sunlight and UV. So it must be able withstand the harshest of environments for a minimum of 10 years without oxidising (yellowing) which stops the battery fully recharging and then over cycling reducing the battery lifespan severely and leads to failure, and more so becoming brittle and very easily broken or smashed by low level impact.
OZ MINERALS MINE SITE - SOLAR PATH LIGHTING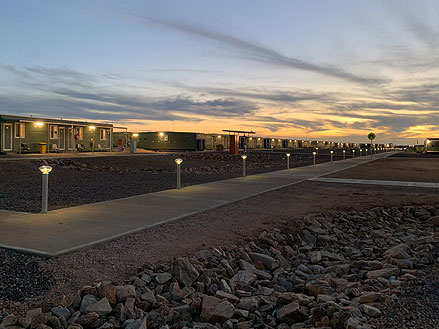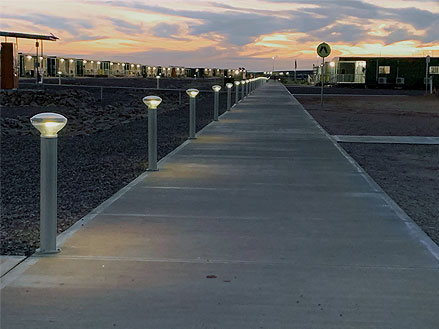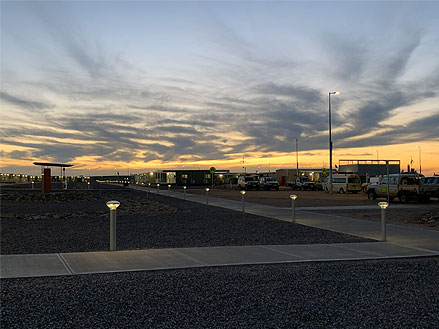 SBL use only Australian NATA accredited testing facilities for all our certifications to ensure what we are promoting our product and why we are confident to warrant our SBL2 Series for 10 years* on both product and performance, which also includes the battery and pole.
SOLAR PONTOON MARINA LIGHTING - DEPARTMENT OF TRANSPORT AND MAIN ROADS - QUEENSLAND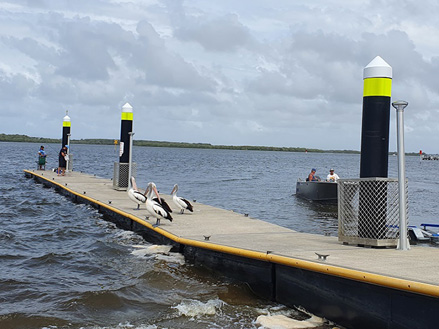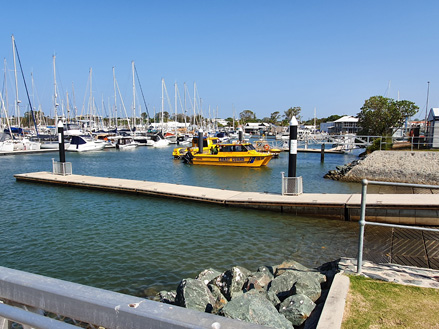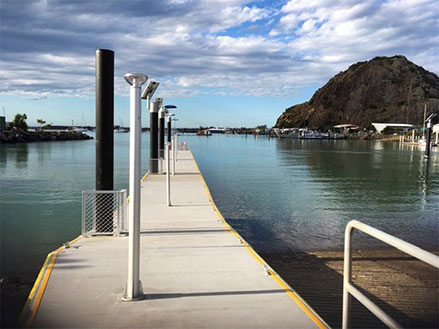 OUR SBL2 WILL NOT ONLY:
come with a 10-year Australian manufacturer warranty
be vandal resistant - IK10
reduce the carbon footprint of the end user
be more cost effective over its life span
OUR SBL2 CAN ALSO:
operate in full shade or snow coverage
will fully submerse and is dust-proof - IP68
last longer than competitor products
AGAETE - CANARY ISLANDS - SPAIN
The SBL2 Series conforms to AS/NZS 1158.3.1:2020 lighting standards applications like:
Solar Path Light

Solar Walkway Lighting

Solar Pontoon Light

Solar Driveway Lights

Solar Dock Lights
Solar Footpath

Solar Bike Path Light

Solar Jetty Lights

Solar Boat Ramp Lighting

Solar Flag Pole Lights
SOLAR PATHWAY LIGHTING - LAKE FORBES 400 x SBL2 - FORBES SHIRE COUNCIL
SOLAR WALKWAY LIGHTING - V-WALL PROJECT - NAMBUCCA HEADS
SOLAR FOOTPATH LIGHTING - SPORTS HUB - SINGAPORE
The sealed self-contained design combined with high quality impact and vandal resistant construction with proven market performance makes the SBL2 the perfect asset in high risk areas where continuous lighting is required no matter what situation arises
SOLAR DRIVEWAY LIGHTING ALJARYN PALACE PROJECT - QATAR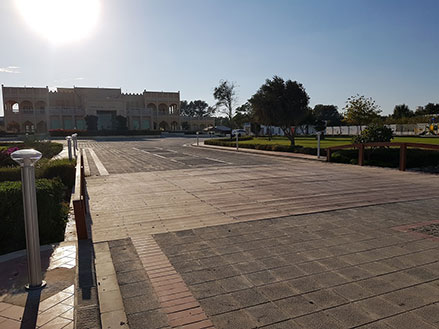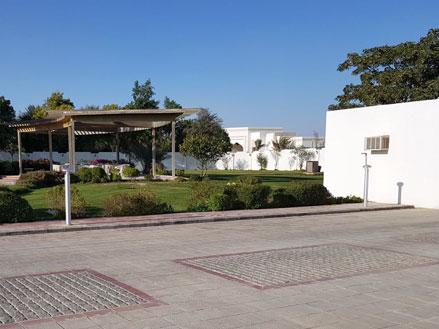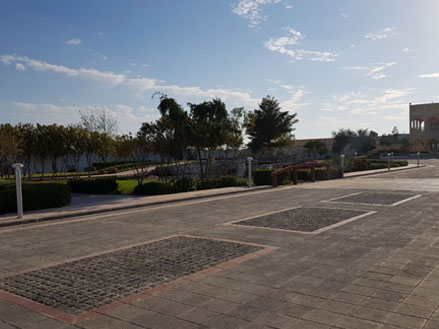 From vandal attack, severe high wind events, flood disasters, monsoonal rain, crashing waves, golf ball size hail or just daily snow coverage, no similar product will out perform our SBL2 Model Solar LED Bollard pole top light design for durability and continuous performance .Using the same electronic circuit design fully proven operationally in the field globally as previous models for over 16 years and same high impact vandal resistant external housing.
SOLAR SIDEWALK LIGHTING - VETERANS MEMORIAL PROJECT - CITY OF DULUTH MN USA